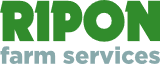 ---
How Ripon Farm Services Meets the Challenge of Disruptive Change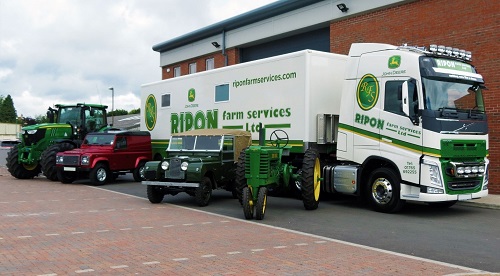 Farming is one of our civilization's oldest industries, but it is not immune to the dramatic changes that have taken place in the past 50 years. Trends like precision farming and sensors to monitor crops have changed the landscape radically. Operating a farm services business has encountered an equal shift. Phil Gregg, the Group Operations Manager at Ripon Farm Services in North Yorkshire has a front-row seat for these changes.
With roots that date back to the 1930s, the thriving company has some 182 employees and is one of the biggest employers in the area. It will soon have 12 outlets and a turnover of around £100 million. Some outlets have a diverse offering on top of agriculture, including accident repair, tyres and trailers.
As today's consumer habits evolve, Ripon Farm Services responds by understanding the value that they present to customers and delivering it consistently. For the modern employee, Ripon offers voice-recording tools to replace note-taking and flexible working arrangements. We sat down with Phil to learn more about their successful operation.
Who are your main competitors?
Phil: "For us, the largest competitors are independents who are always 'nibbling away at our heels,' trying to take customers away. Then there's internet commerce. We're set apart very much by the fact that we are 100% committed to giving exceptional service, and we are renowned as a business for looking after customers."
How is Ripon Farm Services keeping up with the digital age?
Phil: "We do our utmost best to promote the business through the internet because it gives us a wide audience, but like anything, you can buy so much online.
"To compete with online retailers in terms of parts, we make sure that our products and services meet or exceed customer needs. Our market-leading brands and integrated support set us out as different from the rest."
How would you describe your role?
Phil: "I'm here to improve the operational systems and processes in support of the organisation's mission. I also manage the effectiveness and efficiency of shared support services, such as HR and IT. I also play a significant role in long-term planning by making sure that we're looking towards operational excellence in anything that we do."
What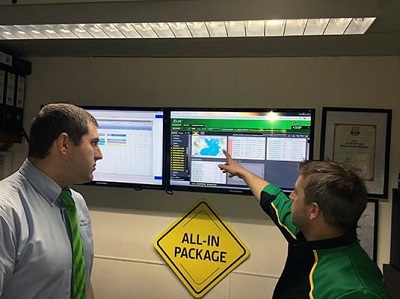 would you say is your biggest challenge?
Phil: "The toughest part of the job is recruiting new talent. As technology changes, the type of employee that we require is changing as well. It is hard for people to accept that agriculture has changed; it has evolved well beyond using a spade or sitting on a tractor. Today, we require dynamic people with a modern skillset."
How do you go about hiring people, right now, and attracting talent?
Phil: "We need to have a different outlook. The traditional methods of the past will not work in today's environment. For example, we have already implemented flexible working arrangements such as shift work, and we are looking at adding in home-working as well.
"When looking at HR, it is not just about renumeration and holidays, though those things are very important. We want Ripon Farm Services to be more than 'just a job,' so training paths are there to offer careers to people. On top of that, we want this to be an enjoyable and fun environment where people enjoy coming into the workplace."
When did you implement Ibcos Gold?
Phil: "It was initially put into our business in 1982 because it focussed on agricultural businesses."
What are some must-haves in terms of technology like Ibcos?
Phil: "Firstly, it has to be the 'whole package.' Secondly, vendors must make sure that software integrates very well with key manufacturers. As modern practices and technology changes come along, systems need to 'talk to each other.' Otherwise, it is very difficult, because users are trying to use multiple platforms. I know that Ibcos has gone a long way to make integration happen."
What is the best Ibcos Gold feature for your business?
Phil: "For us, the best Ibcos Gold feature is the Service App, which we have been using for a year. We found it very useful to go basically paperless at our one site, and we're integrating that feature into the rest of our sites over this coming year.
"It makes it seamless in the sense that Ibcos prompts you for the information that you require. Once a job is completed, it automatically gets sent to the Service Manager or Finance Team, so that the customer can be invoiced. As a result, cashflow improves.
"It's been very well-received by the technicians. They like using the voice recorder to replace the paperwork and they make notes throughout the repair. Rather than trying to remember what they did at the end of the job, they can continually update the information in real time."
What functionality or module helps you the most?
Phil: "The Document Store helps the most in my job. I use this feature on a consistent basis. The collation of documents and pictures is one of its best features. If you want to see an invoice that you paid, it's right there, attached; there is no need to manually search for it. On a job, we can attach photos, customer comments and delivery notes so that everything is in one place.
"This is really useful when it comes to audit purposes. For example, if you have a warranty job and you have all the relevant documentation attached to it, the whole process is easy. You're not worrying about finding the file or determining who filed it. Since you can attach photographs, you don't have to seek out photos that are pertinent to that repair, for example. It's dead easy. We find it both time-saving and accurate."
How has Ibcos helped your business overall?
Phil: "The fact that it's aligned with our business needs. It makes Ibcos, as a company, a strategic partner for making sure that our business moves forward."