For the past 38 years, Ibcos has helped agricultural, groundcare, and construction dealers manage their businesses successfully with Gold, a powerful dealership management system based on industry best practices and standards. Managed by a team of 50 passionate and highly experienced staff, our mission is to transform dealerships so that they meet the demands and challenges of their industry. We are committed to flawless delivery and we take pride in providing a personal approach to customers throughout their Ibcos journey.
Thanks to the support of manufacturers and distributors right across the UK, our DMS software, Gold, has earned its reputation as the number one recommended software package. With Gold, we are positive that dealers can simplify daily operations, make better financials decisions, and confidently plan for the future.
The Management Team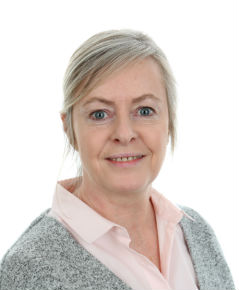 Collette Convery, Managing Director
Collette is responsible for the profitability and growth of the company. She has worked for IT software and service companies for the past 30 years, previously occupying management and directorship positions in the food, fashion and fast-moving-consumer-goods industries. In the early part of her career, she worked as a consultant implementing systems in retail, wholesale and grower businesses.
She is a keen runner, a qualified rescue diver and a parachute packer. She loves gardening, knitting and baking.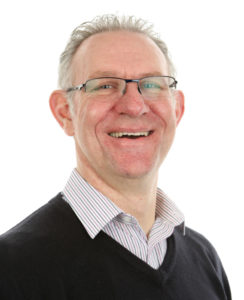 Jon Fulcher, Sales Director
Jon is responsible for the company's overall sales. He has been with Ibcos for 18 years, starting in Software Support in 1996 and moving through into Sales Co-Ordination after organising the Y2K conversions. Then, after an 18-month break selling communications equipment in banks and airlines, he returned to Ibcos in 2002, becoming Sales Director in 2003.
Jon is passionate about providing the right solution to his customers, one that saves time and increases revenue. His interests include cycling, swimming and amateur radio. He supports AFC Bournemouth and doesn't care who knows it.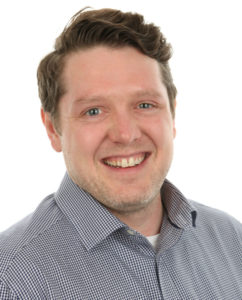 Greg Hepworth, Product & Development Manager
Greg is in charge of the Ibcos roadmap and heads up development, bringing with him 15 years' experience managing products and software teams globally. Greg believes the user always comes first, and is wholly focused on providing the best experience possible using a scientific and iterative approach to solution development.
Greg is an active member of the local development community, running a couple of meet-ups as well as occasional conference speaking.  A keen runner, he might also be found competing in local marathons.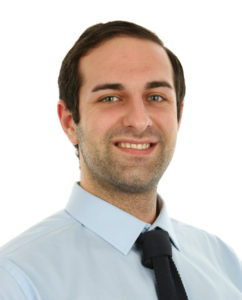 Michael Shafeie, Initiative Manager
Mike is responsible for the management of the Ibcos initiative product stream, working closely with customers and internal teams to develop new products with real business benefits. With a background in retail software solutions, business analysis and project management, Mike is able to quickly get to the core of a problem and design smart solutions.
A keen traveller, Mike is slowly ticking countries off his wish-list. When at home, he likes to play drums and tries to keep fit through activities such as cycling, CrossFit and running.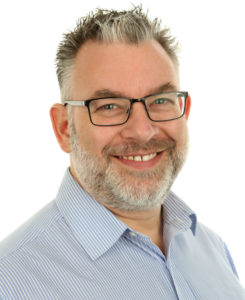 Richard Benson-King, Finance and Admin Manager
Richard and his Finance & Admin team are devoted to improving systems and processes within Ibcos.  He is passionate about enriching the Ibcos experience for everybody – customers, suppliers and staff.
When he's not in-front of an audience drumming or DJing, Richard likes to watch live comedy and Derby County – although he insists there is a difference between the two. In his spare time he enjoys trying to write film scripts.