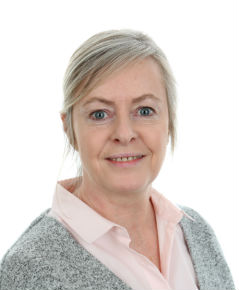 Poole, Dorset, January 16, 2017 – Ibcos Computers Ltd., a leading business management software supplier for agricultural, groundcare, and constructions dealers, announced that John Rolleston, the company's Managing Director since 2003, is stepping down from the role to be replaced by IT industry veteran Collette Convery.
Convery has been a senior member of the Ibcos management team for over three years where she has led the execution of Customer Service and Professional Services. Prior to Ibcos, Convery has over 20 years of experience at a senior management and company director level. Working for IT solutions providers, she has implemented and supported ERP systems within retail, wholesale, mail order, ecommerce, and cash and carry channels – across FMCG, fresh produce, and fashion industries.
"I'm incredibly honoured to be granted the opportunity to lead Ibcos as the next Managing Director," said Convery. "So, on behalf of the entire Ibcos team, I'd like to thank John for everything he's done for the company. His dedication to our employees, customers, and industry partners has made Ibcos a great place to work. I wish him all the success in the next phase of his career."
With Collette Convery at the helm, Ibcos will continue to focus on improving customer service, adding new features and products, and working collaboratively with industry partners to ensure that Ibcos customers continue to benefit from the industry's most widely used and robust dealer management system.
About Ibcos Computers.
For the past 38 years, Ibcos has helped agricultural, groundcare, and construction dealers manage their businesses successfully with Gold, a powerful platform based on industry best practices and standards. Gold has earned its reputation as the number one recommended dealership management software, providing single and multi-depot dealers with a consolidated business overview. With Gold, dealers can make better decisions and predict future outcomes based on real-time data.