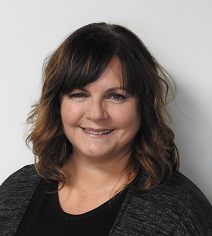 Ibcos Computers Ltd, a leading software supplier for agricultural, groundcare and construction dealers, is pleased to announce its recent hire of Nicky Warren, who has joined the Ibcos team in Poole as the Product Owner for the company's core offering – dealership management software called Ibcos Gold.
As the Product Owner, Nicky will work closely with Gold users and various internal teams to ensure that the features the development team produces for the core offering meet the company's business requirements. In addition, Nicky will help Ibcos improve internal best practices and focus on release readiness.
"I'm excited to join the Ibcos team, and I'm looking forward to getting to know the system and building relationships with dealers and manufacturers," said Nicky. "There are many interesting challenges and opportunities for me to get involved in, and I think that my experiences will help influence the way Ibcos works in a really positive way."
After studying fashion design, Nicky went on to become a merchandiser for a number of large fashion retailers in the UK. While working for one of these retailers, she took on the role of an IT Project Manager, delivering IT projects for the organization's overseas franchise department. Due to her success in the role, she decided to move into IT permanently, and has since held the roles of a consultant, project manager and business analyst.
Despite working predominantly for fashion retailers, Nicky has recently headed up a team of business analysts at Kingfisher, a home improvement group that includes companies like B&Q and Screwfix in the UK as well as Castorama and Brico Depot in the rest of Europe.
Nicky's full understanding of the product lifecycle and customer experience across various platforms, along with her IT history as both a customer and software supplier, make her a perfect fit for the role at Ibcos.
"We're extremely grateful to have someone as experienced as Nicky on our team," said Greg Hepworth, the Product & Development Manager at Ibcos. "Our goal is to ensure Ibcos Gold remains one of the most innovative systems in the industry, while delivering even more of what our customers want – and Nicky will undoubtedly play a crucial role in that."
Outside of work, Nicky and her husband spend a lot of their time driving around in their 1973 Chevrolet Corvette Stingray, which they bought in 2016. If they aren't taking their car to classic car shows, they are likely scouring antiques fairs and eBay for original Art Deco pieces for their house. Nicky also enjoys sewing, gardening and tap dancing!
About Ibcos Computers.
For the past 37 years, Ibcos has helped agricultural, groundcare, and construction dealers manage their businesses successfully with Gold, a powerful platform based on industry best practices and standards. Gold has earned its reputation as the number one recommended dealership management software, providing single and multi-depot dealers with a consolidated business overview. With Gold, dealers can make better decisions and predict future outcomes based on real-time data.
In 2012, Ibcos was acquired by Constellation Software Inc. (TSX: CSU) – an international provider of market leading software and services to a select number of industries, both in the public and private sectors. Constellation's mission is to acquire, manage, and build market-leading software businesses that develop specialized, mission-critical software solutions to address the specific needs of particular industries.