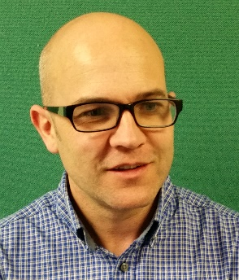 Poole, Dorset – June 21, 2016 –  Ibcos Computers Ltd, the leader in dealership management software across UK, is pleased to announce its recent hire of Paul Bown, who will join the Ibcos team as a Southern Sales Consultant, working from the Poole. Paul comes with a wealth of experience within the industry, having spent 9 years at the well-known fashion retailer, New Look Retailers Ltd. He is very proud to have implemented change to over 15,000 staff and projects that ranged from £50k to £2m. Joining at a perfect time of Ibcos' launch of Gold Web CRM, Paul can continue his success.
"I am very excited to start a new challenge at Ibcos and I look forward to being along for the ride as Ibcos expands its product line and continues to grow. I plan to take my skills and knowledge of delivering business solutions to make sure Ibcos becomes the reference point that customers choose, and I am confident that my experience can help strengthen the relationship Ibcos has with its customers," said Paul.
Paul is eager to jump into the role and to begin facilitating long-term relationships with customers and prospects. "We are delighted to welcome Paul to the team. He joined us in January and has been under-going intensive training & visiting prospects and customers up to now," said Jon Fulcher, Sales Director at Ibcos. "Now that he has a good grounding of Ibcos and Gold, he will be making rounds in the South & South West area to introduce himself and visit prospects to discuss how Ibcos and Gold can help their dealership further."
The skills and experience that Paul holds will also be vital in introducing Ibcos' recently launched Web-based CRM. With a strong technical background and an amiable personality, Paul will be able to easily convey the various benefits of Web CRM. Ibcos is thrilled to welcome Paul aboard during this exciting period of innovation for the company.
Paul has retained the Southern area mobile number and can be contacted on:
Mobile:            0044(0)7718 152947
Email:              paulb@ibcos.co.uk
About Ibcos Computers.
For the past 37 years, Ibcos has helped agricultural, groundcare, and construction dealers manage their businesses successfully with Gold, a powerful platform based on industry best practices and standards. Gold has earned its reputation as the number one recommended dealership management software, providing single and multi-depot dealers with a consolidated business overview. With Gold, dealers can make better decisions and predict future outcomes based on real-time data.